Doomsdice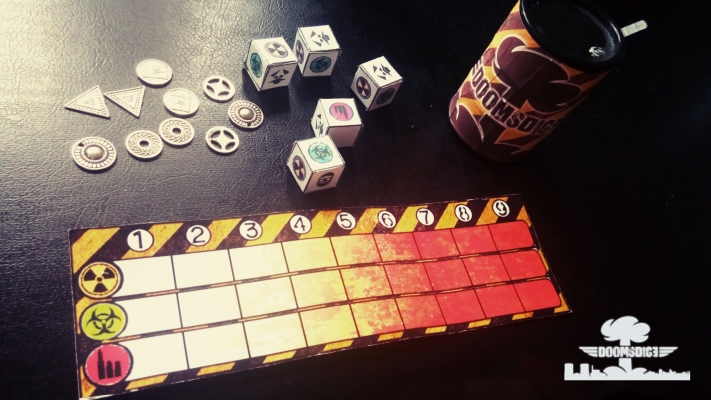 Doomsdice is a casual game in which players face each other in an arms race. The player which stocks 10 points of ONE type of arsenal (not the sum of the ones it chose) wins.
Doomsdice es un juego casual en el que los jugadores se enfrentan en una carrera armamentista. Aquel jugador que logre sumar 10 puntos de UN tipo de arsenal (no la suma los que haya elegido) gana.
Doomsdice è un gioco casual in cui i giocatori si affrontano in una corsa agli armamenti. Vince il giocatore che dispone di 10 punti di UN tipo di arsenale (non la somma di quelli scelti).
Download / Descargar / Scaricare

Questions? / Preguntas? / Domande?
Click here to
contact
/ Click aqui para
contacto
Liked it and want to pay it forward? / Te gustó y quieres dar una mano? / Ti è piaciuto e vuoi dare una mano?
Paypal: paypal.me/FZIdeas
BTC Address: 1PUtP26MR9ZMB3rMaacdHmPxnsR468GKUn
ETH Address: 0x86b089a542f77d31b27b143d573656d11c09f3ad
LTC Address: LMdoK3vwhYfa2cAkXxTg4WgNZUoJEGTG3B
XMR Address: 87StircLCdNGfuLfwpvCgoHT1ju7M1xTf3xuHZD17kkVU55hRW143XZW5ZeQ1W6mtyF4zrtgGX6QnHS4yFEpduBpVLVfsBb
DOGE Address: DQEPnERbmWeEQyZS78aT8rcbH9mcVVVjYH